UK Package Postal Calculator
This page allows you to see the current UK prices for posting packages with the Royal Mail. The main users of this page are people who use auction services like eBay and who need to find out quickly and easily what the various prices will be for shipping services, including international shipping etc. This allows you to add the prices to your auction, instead of waiting until after it is complete. Contact Me with feedback.
NEW 2013 PRICES ONLINE!
The Royal Mail have announced their price changes which will take effect from the 2nd April 2013. If you want to switch to view the prices valid before then, please use the old prices page.

This page is showing the NEW prices valid from 2nd April 2013.
To get started, simply enter the weight of your package in the box on the left and press 'Find Prices'.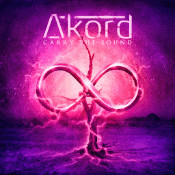 If you like this site… Vote for Akord!
A few weeks ago I asked you to vote for Akord - and you did! Akord came #1 in the first round. Now there are only seven days left for you to vote them through to play Download Festival 2013. If you like this site, please consider voting for this band Akord every day until 24th May when voting closes. They're a great group of local guys, so your support would be much appreciated! Have a listen and if you like what you hear vote for them!

http://download.redbullstudios.com/band/akord_top-15/